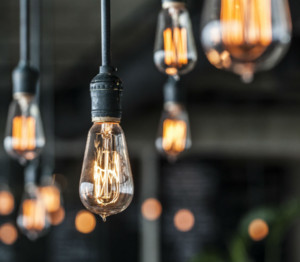 It may be obvious that a generator needs to be replaced when it no longer works, constantly needs repairs, or uses too much fuel. However, sometimes you may need to upgrade a unit even though it still works well.
If any of the following pertain to you, your generator, or your building, contact a generator dealer to discuss what you can and should do about your emergency backup power system.
Decreased Carbon Footprint
Part of the responsibility of being a home or business owner is knowing how everything you do inside your building affects the world around it. Older, diesel-fueled generators are not the most environmentally friendly option for your backup power source. While your unit might run well and use its fuel efficiently, it still emits fumes that damage the atmosphere.
Any fuel spills, whether done while refueling or due to a leak, are dangerous to the earth. Even small leaks and spills can be toxic to anything growing in the area, to natural wildlife, and possibly to the groundwater.
Instead of using diesel or gasoline, consider having a vegetable oil or biofuel generator installed. Everything you do to decrease your carbon footprint is a positive step for the earth. Not only is using cleaner fuels the responsible thing to do, it also shows others (including customers) that you do care and will do the right thing.
Newer Technologies
While your current generator may work fine, can it do the extra things that make using a backup energy source easy? Newer generator models have more advanced technologies that will help you monitor the system.
For example, a new system can send you a message saying that it needs normal maintenance or that there is something wrong with it. You can then have the message sent to a repair company so you can set up an appointment.
With a new system, you can also receive messages anytime the fuel supply is running low. You can even choose to have these messages go to the fuel company to set up a delivery.
If there is an emergency and the system does not turn on automatically, you can also start it remotely. This allows you to stay where you are and avoid going out in a storm to start up the generator.
Increased Power Needs
If your generator is for your home, and you are having an addition built, you may need a more powerful generator to power the new area. You may also need a larger unit if you install a new HVAC system.
If you use your generator for a commercial building, you have additional reasons to invest in new equipment. For example, if your building adds a restaurant, you will need additional power to run all the refrigeration so the food does not spoil.
Any time new equipment is installed, you need to make sure it can keep running in case of an emergency. If you don't have the resources to properly run all your equipment, then you likely need to upgrade your generator.
If you have a standby generator, constant access to power is probably important to your home or business. While you probably talked with a reputable dealer about your needs when you first bought your generator, you should be aware that things change over time. You need to recognize when you should upgrade your backup power supply to fit your needs.
If you are not sure your current system can handle changes you've made to your building, have a professional visit the site and inspect everything. You would not want to need the generator to come on and not be able to do what you need it to do. For more information about emergency generators, contact us at Oak Electric Service. We'll be happy to help you.