Premier Boiler Service in Waterford, MI
Expert Gas and Hot Water Boiler Installation in Michigan
Whether you have a gas-fired or oil-fired water boiler, we'll help you choose the best model from the Lennox lineup, for quiet, even radiant heat throughout your home.
The GWM-IE Boiler—This high-efficiency gas-fired water boiler delivers up to 40% greater efficiency than conventional boilers. You use only the energy necessary to keep you comfortable.
Innovative materials mean better performance
Lennox builds boilers to stand the test of time, which is why you'll find components like cast-iron heat exchangers and titanium burners. Warmth feels even better when you know it's going to last.

Repair vs Replace?
Should you replace or repair your air conditioner or furnace? Visit this link to learn more.
2022 Inflation Reduction Act...
What Does This Mean for Your HVAC Needs?
What Sets Oak's HVAC Division Apart?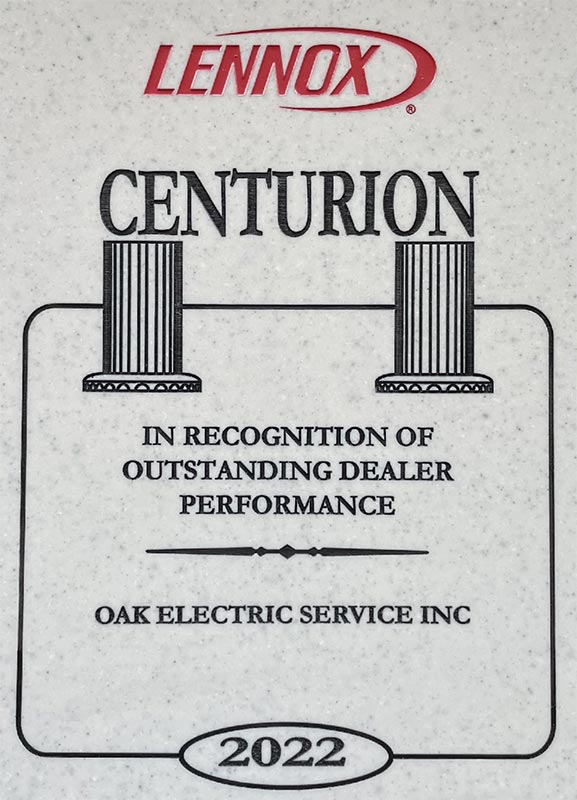 The Lennox Centurion Award
The Top 5% of North American Lennox dealers are a part of an exclusive selection of Centurion Award Winners.
These first quality partners are community leaders who embody the Lennox brand promise in their market. These dealers set the standard in their market for customer service and installation quality, and execute an annual plan that drives growth and profitability through a foundation of employee development and training.
Lennox is proud to honor these dealers, such as Oak Electric, with the prestigious Centurion Award.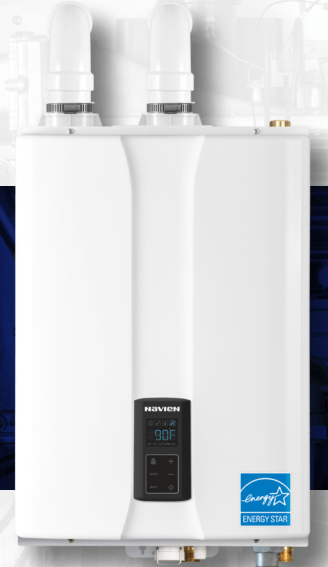 Navien 95% High Efficiency Boilers
As the leader in condensing technology, Navien reinvented the water 2020 heating industry with the award-winning NPE tankless water heaters and the NCB-E combi-boilers. Navien's tradition of innovation continues with the NHB series high efficiency condensing boilers. All NHB boilers have Navien's advanced burner system, an AFUE of 95.0% and industry-leading turndown ratios up to 15:1. The NHB boiler is available in four sizes: 55 MBH, 80 MBH, 110 MBH and 150 MBH.
Space Saving: The sleek wall-hung design uses much less space than traditional floor standing boilers.
The smart integrated control provides industry-leading options and features in the boiler operation parameters, including:
Adjustable heat capacity
A timed hydronic supply water boost feature
Adjustable anti-cycle timer
Freeze protection
Pressure LWCO with manual reset
Adjustable minimum burner time setting
Adjustable turndown ratio timing
Outdoor reset and domestic hot water priority
Adjustable outdoor temperature reset curves
Field gas convertible