Residential and Commercial Generators Near Novi, MI
Generators bring peace of mind. Let Oak Electric help you to determine what best fits your needs… whether it's automatic backup generator power, portable generator with manual transfer switch or to repair your existing automatic backup generator. When you choose Oak Electric, you choose experience! Let Oak partner with you for your Residential, Commercial or Industrial backup power solution!
Why Invest in a Generator?
Never feel powerless again.
24/7 Backup Power Protection: A generator's main purpose is to power your life, whether during inclement weather or general power outages caused by the poor grid.
Your freezer full of food will not be lost: Your Costco, Sams Club or grocery store trip…all safe and protected!
Your internet remains in tact: Whether you work from home or kids are learning virtually, a constant internet connection has become a necessity.
The power goes out, the generator goes on, it's that simple.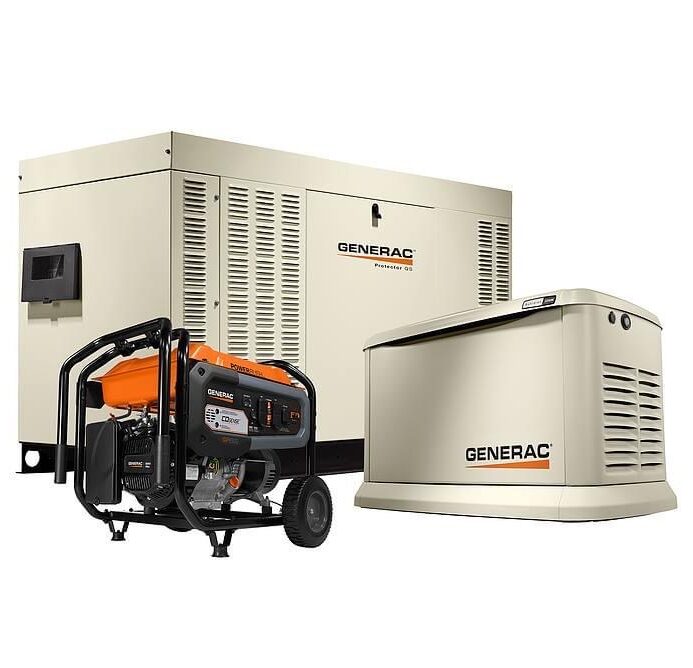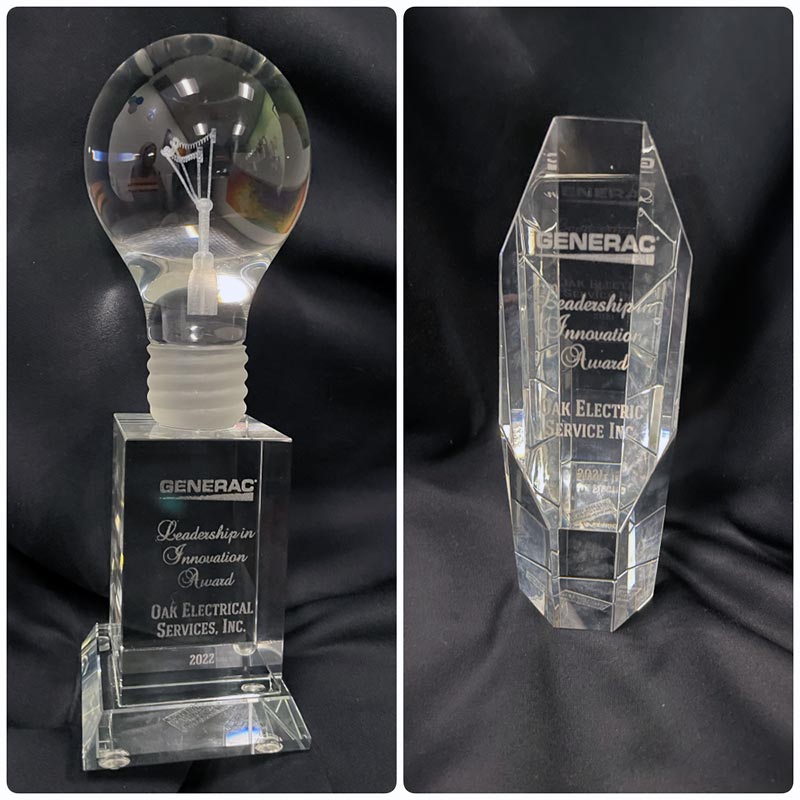 Oak Electric… your team of standby power experts!
We install 7 Backup Generators each and every day with 8 additional maintenance and repair technicians on staff to support your installation! Don't settle for anything less!
We stand behind our work and value your business.
Generac Generators in Michigan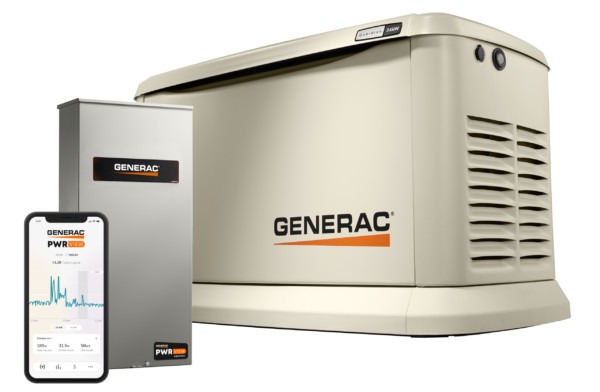 Introducing the largest air-cooled automatic backup generator in the market!
24kW Generac Generator with PWRView Transfer Switch – This includes an Energy Management System that will allow you, the consumer, to get more power AND a home energy management system.  The PWRview monitor allows you to monitor and manage your energy usage.  It is estimated (by Generac) that this will allow you to save thousands in energy costs over the life of the generator.
Stanby Backup Generators in Waterford, MI
Why you should choose an automatic standby backup generator vs. a portable generator…
The Federal Department of Energy advises of the following risks and warnings when using portable generators during power outages:
Incorrect generator use can lead to carbon monoxide (CO) poisoning from the engine exhaust, electric shock or electrocution, and fire. Even if you can't smell exhaust fumes, you may still be exposed to CO.
Position generators outdoors and well away from any structure—Running a generator inside any enclosed or partially enclosed structure will lead to dangerous and often fatal levels of CO.
Keep the generator dry—Operate it on a dry surface under an open, canopy-like structure, and make sure your hands are dry before touching the generator. Do not use the generator in rainy or wet conditions.
There are many problems if you do not disconnect your normal source of power. Otherwise, power from your generator could be sent back to the utility company lines, creating a hazardous situation for utility workers.
Turn the generator off and let it cool before refueling. If not, it can cause fire or explosions.
Automatic Standby Generators come in several sizes, but which is right for you?
Michigan Ranks 4th Nationally for Power Outages…
"There were 192 reported power outages in Michigan in 2016, according to the Eaton Blackout Tracker Annual Report, putting Michigan ‒ which is 10th nationally in population ‒ behind only California, Texas and New York in the total reported number of outages. 
Michigan also had the fourth-most power outages cumulatively from 2011 through 2016, according to Eaton…"