Home Generator Experts Near Waterford, MI
Generators For Sale in Clarkston, MI and Bloomfield, MI:
Never lose power again… achieve comfort, security and convenience. Whether you are home or away – your Generac standby generator safely delivers power to your home.
It is not only about convenience, peace of mind and your life uninterrupted but also about safety and monetary losses. Weather is intensifying, the grid is overloaded, your power is at risk...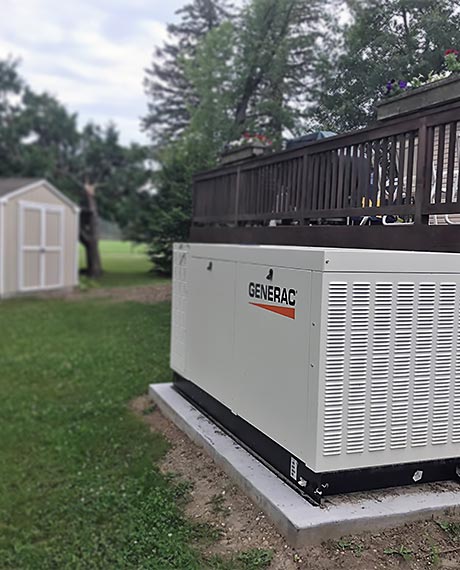 Generac Residential Generators in Michigan
Generac Generators Near Me
Protect your home with a Generac Generator from the experts in back up power, Oak Electric! Powering your life is all we do so when the power goes out, YOURS WON'T!
Medical equipment, Sump pumps, freezers, refrigerators, heating & cooling systems…. All stay intact and fully powered.
Choose effective whole house coverage to get you through days or weeks without utility power.
Generac is the lowest cost per kilowatt of any air-cooled standby generator and provides best-in-class power quality for the clean, smooth operation of sensitive equipment.
Back up only critical/essential circuits or power your whole home, in the case of an outage. Let Oak cater a system that works best for you and your family!
Make no mistake – the power never goes out at a "convenient" time for you or your family. Power loss during extreme cold or hot temperatures can be dangerous…especially for the elderly and children.
For more information on Generator Maintenance – Parts & Service, Click Here.