Repair vs Replace?
Should you replace or repair your air conditioner or furnace? Visit this link to learn more.
The quality of the air you breathe in your home is just as important as having an air temperature that's just right. Oak Heating, Cooling & Plumbing offers a number of advanced Lennox products designed to help keep indoor air quality healthy and clean.
When used in conjunction with your Lennox furnace and air conditioner, these products can help ensure the air you breathe has fewer allergens and contaminants.
Some common air quality issues that can affect your home include: 
Allergens
Bacteria, Mold & Germs
Household Chemicals
Humidity Imbalances
Home Odors
Ozone
Stale Air
PureAir™ is a whole-home solution that means cleaner air in every room. And every breath.
https://www.lennox.com/products/indoor-air-quality/air-purification/pureair
The single solution for everything in your air.
Many air cleaning systems filter out particles. Some combat germs, and some fight odors. But only the PureAir™ Air Purification System addresses all three types of indoor air pollutants.
1. Airborne Particles
2. Germs & Bacteria
3. Chemical Odors & Vapors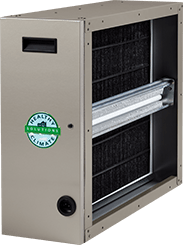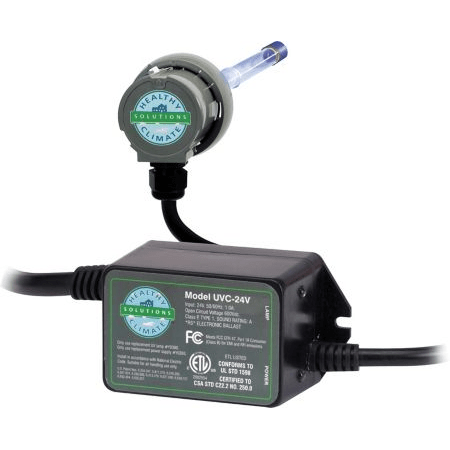 Healthy Climate®
UVC-24V Germicidal Lights
Eliminate pollutants from indoor air
Germicidal lights use intense rays of ultraviolet light to control and kill contaminants like viruses, bacteria, yeast and mold. Installed inside the HVAC duct system, it improves the air in the entire home.
Reliable Performance
Improves air quality and protects heating and cooling equipment
Offers installation flexibility with added safety features and simplified maintenance
UL listed
Health
Powerful ultraviolet energy helps eliminate biological contaminants like mold and bacteria
Reduce your customers' exposure to potentially harmful airborne pollutants
No ozone emissions— a known lung irritant*
What sets Oak's HVAC Division apart from the rest?