Residential Air Quality Testing Services in Oakland County, MI
Poor indoor air quality is a problem that almost every homeowner deals with, but most don't notice until the issue is severe. If you think you have air quality problems in your Oakland County, MI, home, turn to Oak Electric. We offer duct fogging and air vent fogging services, plus germicidal UV light, to ensure that you breathe the cleanest air possible.
What to Know About Airborne Contaminants
The most common and dangerous air pollutants in your home or business can be among the following:
Allergens
Bacteria
Cleaning chemical fumes
Germs
Mold
Viruses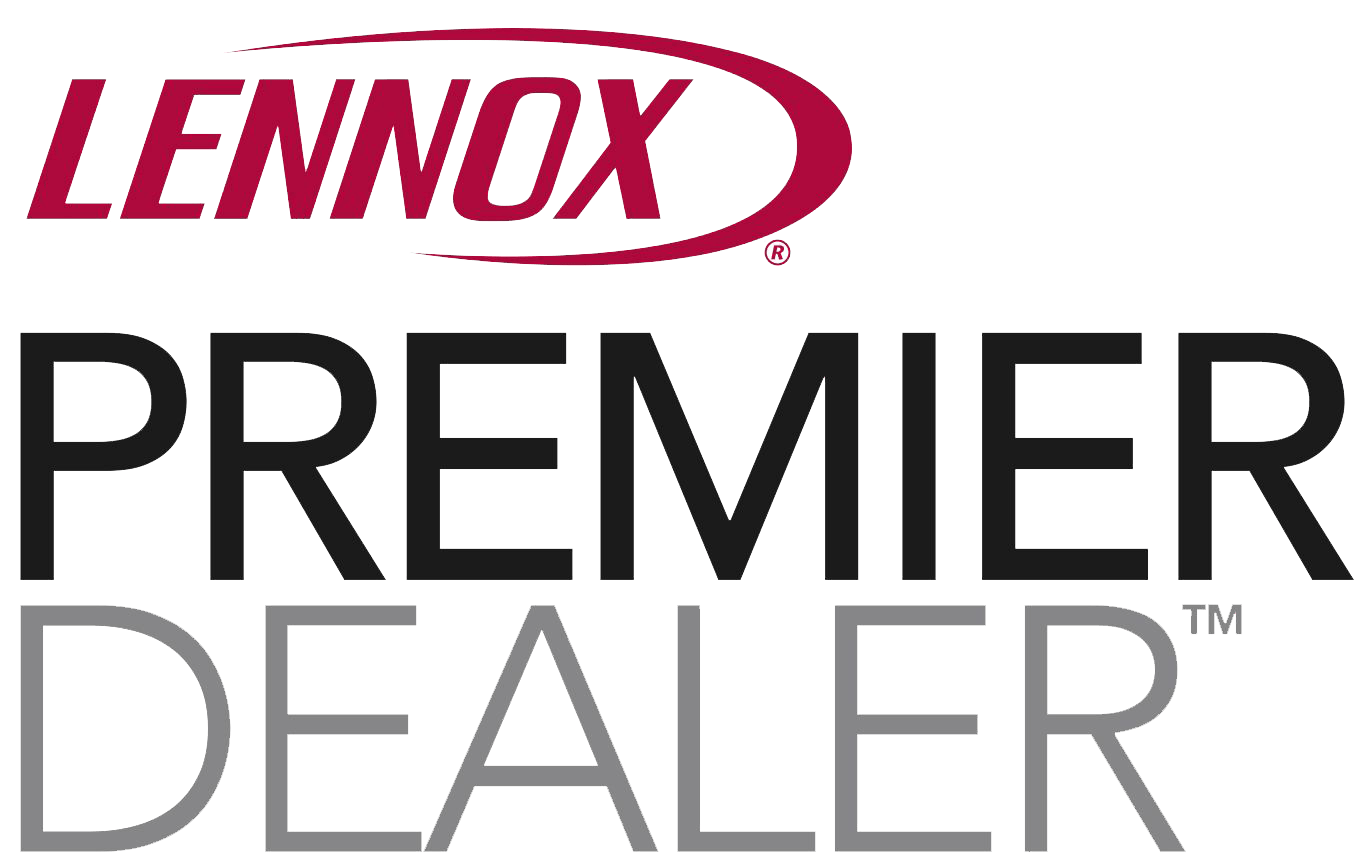 Repair vs Replace?
Should you replace or repair your air conditioner or furnace? Visit this link to learn more.
You might simply have stale air that has a strange odor. Whatever the source of your air quality issues, you don't have to do with poor air quality any longer.
What Ductwork Fogging Can Do
Oak Electric specializes in whole-property air duct fogging, which is simply a way to blow an EPA-safe disinfectant throughout your home or business. We use a fogger to run this disinfectant through the ducts, the vents, and the air return openings so that your entire HVAC system is cleaned of bacteria, mold, allergens, and odors.
The disinfectant chemicals we use — EnviroCON or Decon 30 — are both highly effective at eliminating and controlling microorganisms. Plus, they're totally safe for you and your family to breathe. After the fogging is down, these chemicals inhibit the growth of bacteria and mold so that your air stays fresh for a long time.
Contact Oak Electric today to learn more about our ductwork fogging services.
2022 Inflation Reduction Act...
What Does This Mean for Your HVAC Needs?
What Sets Oak's HVAC Division Apart?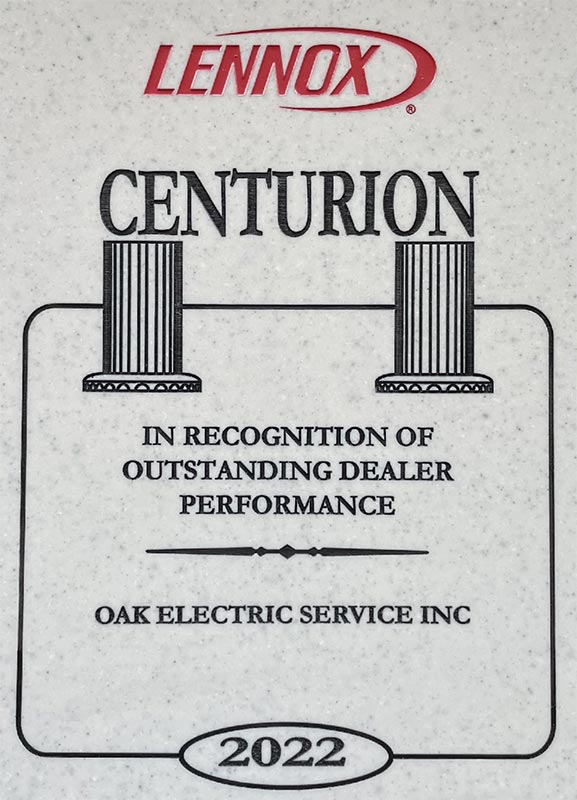 The Lennox Centurion Award
The Top 5% of North American Lennox dealers are a part of an exclusive selection of Centurion Award Winners.
These first quality partners are community leaders who embody the Lennox brand promise in their market. These dealers set the standard in their market for customer service and installation quality, and execute an annual plan that drives growth and profitability through a foundation of employee development and training.
Lennox is proud to honor these dealers, such as Oak Electric, with the prestigious Centurion Award.
What Germicidal UC Lights Can Do
Another way to kill pollutants and improve indoor air is with UV light installation. We will install these special UV lights inside your air ducts, and they use powerful UV rays to kill biological contaminants such as microorganisms and mold. These lights are permanent, so they're great in conjunction with a session of ductwork fogging.
Look below to see some of the equipment we can install to improve your air quality. Give us a call at (800) 964-7070 to set up an appointment.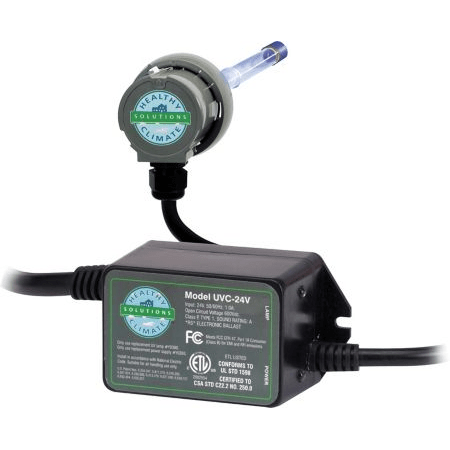 UVC-24V Germicidal Lights
Healthy Climate®
Eliminate pollutants from indoor air
Germicidal lights use intense rays of ultraviolet light to control and kill contaminants like viruses, bacteria, yeast and mold. Installed inside the HVAC duct system, it improves the air in the entire home.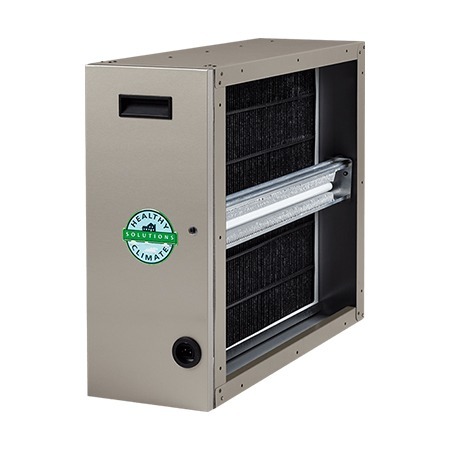 Air Purification System
PureAir™
The single solution for everything in your air.
Many air cleaning systems filter out particles. Some combat germs, and some fight odors. But only the PureAir™ Air Purification System addresses all three types of indoor air pollutants.
Buying a Heat Pump Could Get You Thousands in Federal Tax Credits and State Rebates