Heating & Cooling Services in Waterford, MI
Oak Electric focuses on the "big picture" when it comes to the comfort of your home or business…our goal is to keep your furnace, air-conditioner and plumbing operating at their peak performance to achieve year-round "total comfort".
Oak Electric starts with heating and cooling products from industry leading manufacturers, like Lennox, to bring our clients the latest HVAC technology and highest efficiency at affordable prices. Our years of experience ensure that Oak Electric designs the right system for your home, installs it properly and keeps it running well for years to come.
The perfect system should adapt to your life, to deliver the ultimate in energy savings and precision temperature control. We're proud to be a leading provider of innovative, home heating and cooling systems. Our high-efficiency, Lennox® residential air conditioners, furnaces and HVAC systems help maximize comfort while reducing utility costs. Plus, Lennox air filters, humidifiers and dehumidifiers help create healthier and cleaner indoor environments.
Heating & Cooling Company Near Me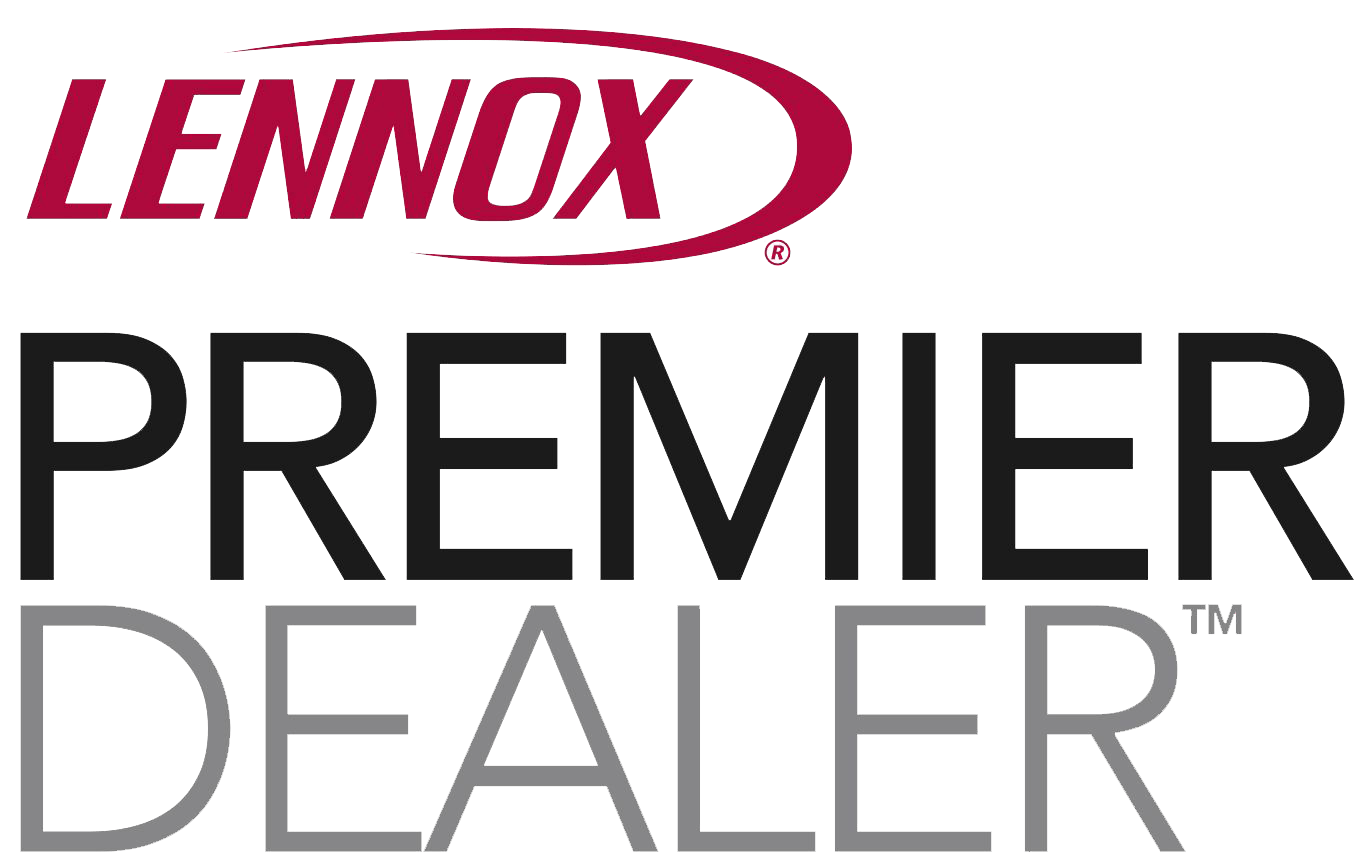 Repair vs Replace?
Should you replace or repair your air conditioner or furnace? Visit this link to learn more.
2022 Inflation Reduction Act...
What Does This Mean for Your HVAC Needs?
What Sets Oak's HVAC Division Apart?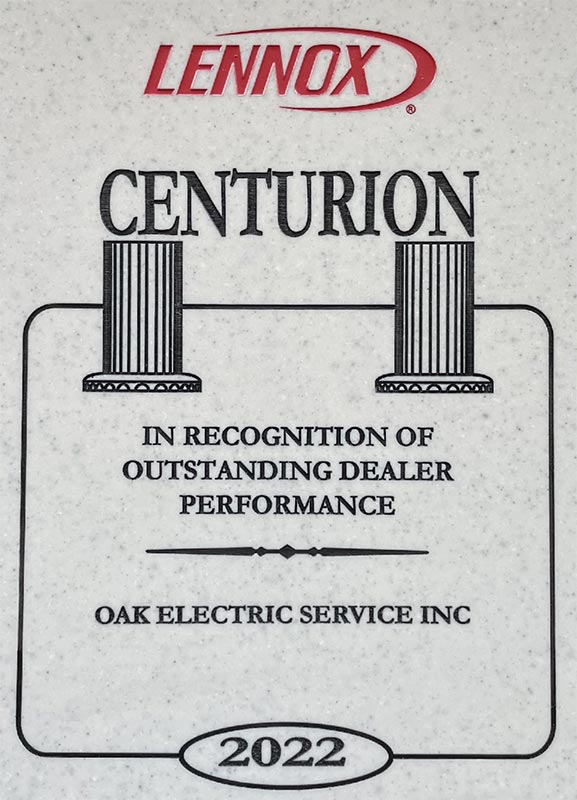 The Lennox Centurion Award
The Top 5% of North American Lennox dealers are a part of an exclusive selection of Centurion Award Winners.
These first quality partners are community leaders who embody the Lennox brand promise in their market. These dealers set the standard in their market for customer service and installation quality, and execute an annual plan that drives growth and profitability through a foundation of employee development and training.
Lennox is proud to honor these dealers, such as Oak Electric, with the prestigious Centurion Award.
Choose Oak Electric HVAC
Every Lennox Premier Dealer is trained to deliver a level of comfort and service that exceeds customer expectations.
In order to earn and maintain "Premier" status, Lennox Premier Dealers must consistently meet and exceed customer expectations. To ensure they do that, they are trained to design, install, service and maintain HVAC systems, are dedicated to achieving complete customer satisfaction, and must maintain a 5-star rating among consumers.
Air Conditioner
Whether you need an air-conditioning system / air-conditioner for your whole home or a specific room, Oak Electric is the team to contact. 
Air Quality
Poor indoor air quality is a problem that almost every homeowner deals with, but most don't notice until the issue is severe. 
Boiler Sales & Service
Whether you have a gas-fired or oil-fired water boiler, we'll help you choose the best model from the Lennox lineup for quiet, even heat.
Furnaces
Michigan weather gets cold, so you need a working furnace to ensure that you can come home to a warm, comfortable living space.
HVAC Repair
Just like a car, your HVAC system needs regular maintenance to operate at peak efficiency and performance.
Lennox Premier
All Lennox Premier Dealers are expert HVAC professionals, the best of the best, trained to take care of any comfort issue you have.
Mini-Split System
When only certain rooms need heating and cooling, Lennox mini-split systems provide a smart, flexible solution to target hot or cool spots.
Ultimate Comfort
Imagine living in a house where the temperature is never too hot or too cold, too humid or too dry and always clean and fresh.