Air Conditioner Services in Waterford and Clarkston, MI
And all Southeast Michigan
Our team of trained technicians at Oak Electric provides the qualified and affordable air conditioning installation services you need for your Southeast Michigan, Bloomfield Township, MI, or Clarkston, MI, home.
What Do We Offer?
We offer comprehensive air conditioning services, including installation and maintenance.

Installation
Whether you need an air conditioning system for your whole home or you just need work done for a specific room – such as a sunroom that gets a little too  warm or an added a room that needs to be connected to the rest of your ductwork – Oak Electric is the team to call.
Our technicians are experienced in installing both large air conditioning systems and mini-split systems throughout the area and can efficiently set up your system.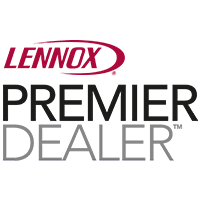 Maintenance
Avoid a large repair bill by scheduling an annual air conditioning maintenance appointment. We will be able to keep your unit running smoothly and effectively, and we can also catch small potential issues before they become large expensive problems.
What Sets Us Apart?
With so many air conditioning companies in the area, why should you choose us?
Pricing
We offer competitive pricing and great promotions that you will not find anywhere else.
Training
We take our training very seriously, and our team consists of many factory-trained technicians.
Testing
We undergo testing by the North American Technician Excellence and are validated and certified.
Financing
Oak Electric is happy to help our clients by offering a variety of financing options on any job.
What Should You Do Now?
Wherever you are in Southeast Michigan, including the Bloomfield Township, MI, and Clarkston, MI, areas, give us a call at 800-964-7070 for your job quote. Our trained technicians will be happy to help you with all of your air conditioning installation needs.
Take a look through our other services to see what else we have to offer. Whether you need a heating, cooling, or solar energy system; electrical work; or generators, one call covers it all!